I don't know how else to title this post. It's going to have so much awesomeness jam packed into it, I think you might be insanely jealous of me or spontaneously combust whilst thinking about how awesome I am.
First: Today is Texas Independence Day. Happy birthday to the best state, Texas! I am a Texan born and raised and you can argue all you want about why your state is better than Texas, but you're going to be wrong. I'm sorry. I love California, Missouri is nice, Florida looks great, but Texas is the best around. And yes, I will be sporting my Texas flag running shorts today. They are the best.
Second: Last night I saw Blue Man Group. WOW. They are so. cool. I don't know how else to describe it. They're hilarious. They're talented. They're silent. They're blue. This isn't from my particular show, but this was my favorite part of the show last night. I wish the third guy had pulled out his Telephone hat... Too bad. I love me some Lady Gaga... But they were amazeballs. Seriously. I'm dying to see them in one of their permanent theaters now. Chicago, Vegas, anyone?
Third: Coldplay was on Good Morning America this morning. What a great way to start your day. That combined with the atmosphere last night at Blue Man has me SOOOO excited for June when I get to see Coldplay in Dallas!
Do you envy me right now or do you envy me? Just kidding, I don't want to sound cocky.
Don't forget to link up with Hollie for Follow Friday!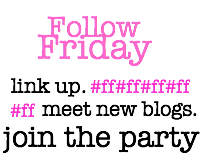 Have a great Friday!