It's baaaaack! Seriously, this might be the most fun link-up ever.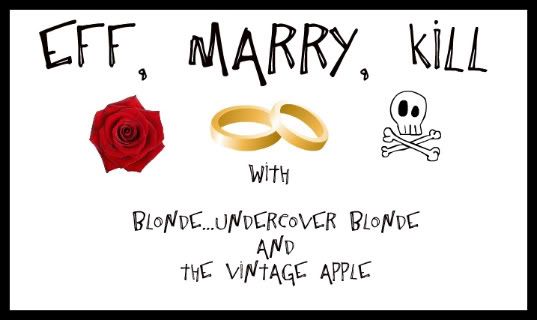 This week I'm doing the men of New Girl.
I think I'd eff Schmidt, just to see what the hype is about. Plus he's too hilariously douchebaggy to completely off.
I'd definitely marry Nick because he's such a sweet heart!
And sadly, I'd off Winston. He's sweet and funny and I'd definitely hate killing him, but someone's got to go.
Are you a fan of New Girl? Who would you eff, marry, or kill?