I just caught the end of E's Fashion Police and I couldn't disagree more from them! Especially Joan. I'll have to catch the whole episode later this week because normally I agree with Giuliana or Kelly but tonight... Not so much.
Anyway, I decided to list my best and worst dressed from the Golden Globes. Also, I love Awards Season. When I have my own place I will make my friends come over to watch and make wagers on each category and well as decide our best and worst dressed. Beware, friends.
Jennifer Lawrence looked divine in Dior Haute Couture. (The chest area was a little odd, but otherwise, "j'dor Dior!")
I guess I was digging the reds and Dior this year because Marion Cotillard also hit it out of the park last night in this little number. I love the hem line.
Let's talk about Olivia Munn. This is Giorgio Armani so different, but just the right amount of different. She didn't cross a line and looks gorgeous. Also, this lady is hilarious.
And now worst dressed.
The ABSOLUTE worst was Sienna Miller. I don't know WHAT she was thinking. She said something about wanting to represent the 60's, but I think this is more BAD 90's meets 60's... It's awful.
And Lena Dunham. I don't get it. I haven't seen Girls, so maybe I need to see it, but I don't understand the current obsession with her. What I have seen of her? Not that funny. Not to mention, please don't wear a dress like this with your nasty tattoos all over the place. Awards Shows are all about class and elegance and I just feel like the tats ruined it for me. Also, this dress does not fit her well at all.
Joan decided that T-Swifty was her best dressed of the whole night. Well, Joan, I have to disagree. I normally LOVE Taylor's dresses and style in general. But I have to assume her stylist is under quarantine and couldn't help the poor girl out for the Globes because she looked terrible. The helmet hair, the darkness, it's too much. I understand the Globes are a little bigger than her usual CMAs and Teen Choice Awards, but she tried WAY too hard.
And now to our wonderful hosts. Tina and Amy KILLED it last night. They were hilarious but definitely underutilized. They both looked gorgeous and definitely need to host everything forever. If Ricky Gervais can not be that funny and host for three years, Tina and Amy should DEFINITELY get at least 2 more years, right?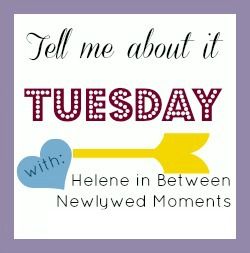 Do you love Awards Season? Who were your best and worst dressed? What were your overall thoughts on the kickoff for the 2013 Awards Season?