Two posts in one day? Three posts in one week? I know, guys, just be prepared for basically NO posts next month. I'm just here to tide you over while that happens...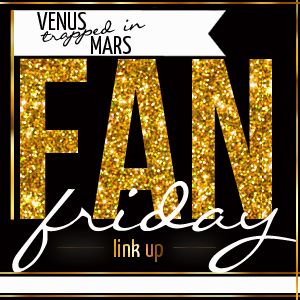 Anyway, this weekend, TCU's "cross-town" rival, SMU, comes to town to play in one of college football's greatest rivalries: the Battle for the Iron Skillet. TCU and SMU have played each other every year since 1915 with the exception of six years. TCU leads the series, by like 5 games, I think. It would be more if we TCU didn't have a really sucky period back in the 80's when SMU was playing players with cars, drugs, and hookers. What college aged boy wouldn't play well with that incentive?
Anyway, I'm here to link up with Sarah for Fan Friday to explain the fun (and maybe a few not-so-fun) parts of in-state rivalries, especially between two private schools located about 50 miles away from each other that are both really good schools. Just maybe never good on the football field at the same time, although I will gives props to SMU because they've made four(?) bowl games in a row lately, so kudos.
Playing football after your bye-week and it happens to be a big rivalry.
When a delusional SMU fan says their school is better at everything, football included.
The one random year SMU beats us.
When we beat SMU and the Iron Skillet stays in Fort Worth.
Sitting behind drunk frat boys at the game with your mom in the rain...
When it rains every.year.at the smu game. every.year.
That time sMU thought they could get into the Big 12 before TCU...
That time TCU got into the Big 12 before SMU...
I'll say this though, between the frat boys at TCU and the frat boys at SMU, there is some nice eye candy at this game.
Do any of these apply to your college's big football rival? Oh and GO FROGS! Pound the ponies!