Can you believe it's already June?! Where has this year gone? Here are some highlights from my May...
I saw my beautiful seester dance in her school dance class spring show. This is a shot of her in her choreography group project (it was the best one! amazeballs).
I helped my bestie celebrate her 24th.
I turned 24!
I went to my first Texas Rangers game (and it rained)! It was so much fun and I'm dying to go to another one!
My wonderful seester made me this delicious cake (my favorite: yellow cake with chocolate icing)!
My baby puppy boy turned 1!
I helped seester paint her trunk, get ready for camp, and got an awesome mani from Lindsay.
I celebrated Memorial Day with some awesome friend, food, and lots of sun.
I said goodbye to seester before she went to camp without me. And I sent her a package that she's gonna need a razor blade to open because there's a ridiculous amount of tape on it.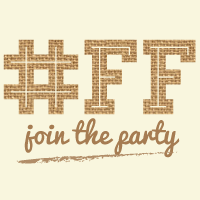 How was your May? Are you following along with my Instagram 365(+1) project? If not, I'm @fmkey88!